Luz, micro y punto is a spanish shadow theatre company founded in 2013. Its members are two women: Chantal Franco and Patricia Toral, artists and performers whose work concentrates on experimentation and creation of visual and musical stories within the frameworks of shadow theatre.
In the staging of the visual art and puppets, Patricia and Chantal use analogical technology as well as different formats which range from the most traditional or classical shadow theatre techniques to more  experimental and contemporary ones, always resulting in images which are both poetic and home-made.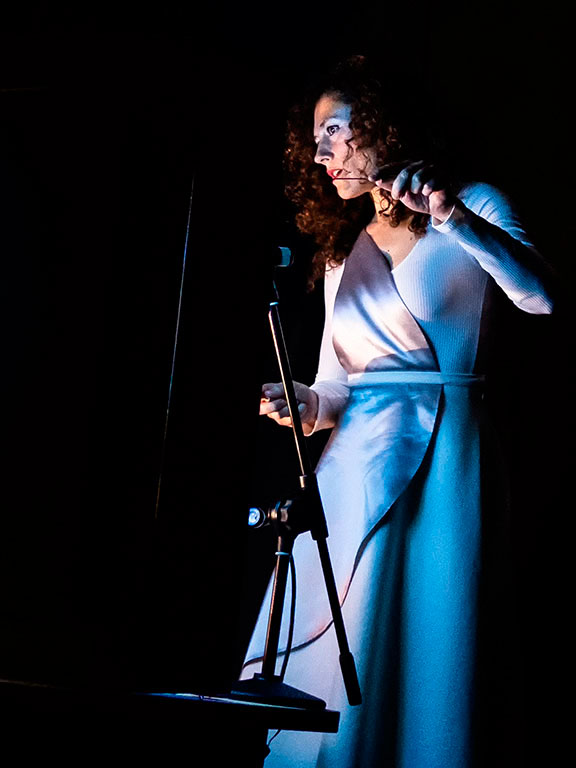 Patricia Toral


Shadow pupeteer and puppeteer, with reminiscences of technical industrial engineering. I move to Malta in 2012, where I reinvent myself professionally, distancing myself more and more from works  made out of concrete and starting to build up those made based on bits of dreams.
By the end of that year, I present at La Valletta (Malta) my first shadow show, "Metamorpolis", alongside a team of seven people as director, co-writer,  maker and handler of puppets.

I return to Spain in 2013, year in which, in junction with Chantal Franco, we create the Luz, Micro y Punto company.  In this one, I finally bring to life my little universe of dreams, by  co-directing our plays and  making and handling puppets.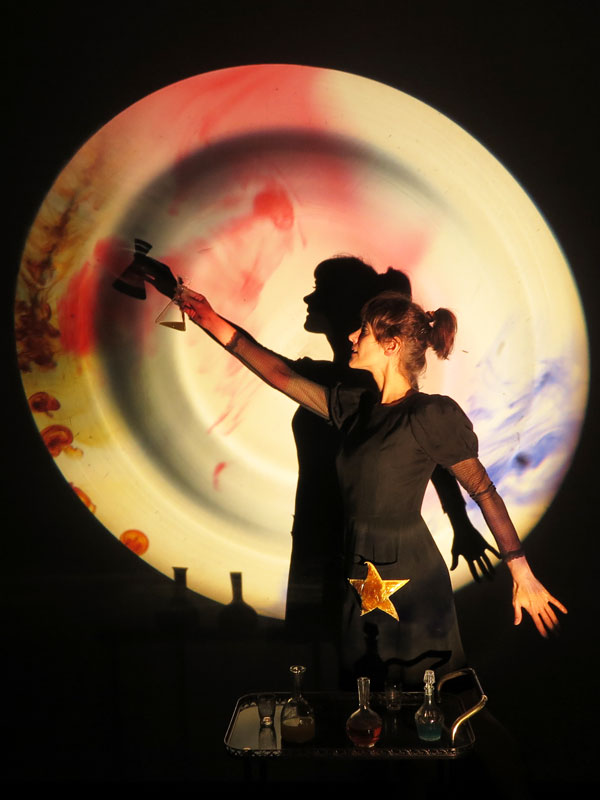 Chantal Franco


Shadow puppeteer and pedagogue. Since 2.004 I have attended classes of constuction and manipulation of marionettes in Granada, Asturias and Madrid and have paricipated in various puppet plays (The secret of the rainbow, Fragile, Puchero Potingue).

 In 2.010, I discovered the magic of shadows with ASOMBRAS company and I have been working in shadow theatre since then. With Luz, micro y punto I work include codirection, creation of stories, construction, manipulation and performing.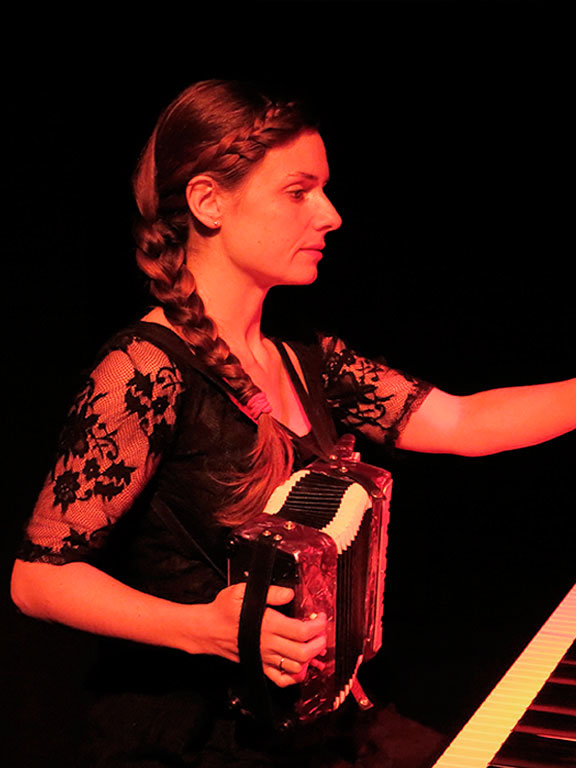 Our collaborating music: Verónica R. Galán

I am a musician, composer, piano teacher and school teacher in Primary Education (Musical Speciality). I dedicate myself to teach music, whether before a piano or in front of a blackboard, during 15 years of my life.

In 2011, I find out the shadow theatre and its dreamy world. Since that moment I start to compose melodies, giving life to images in shadows. My first approach was with the show called "Frágil" and a year later I became part of the project which will change my professional and personal life: The Luz, Micro y Punto Shadow Theatre Company. Within it, I collaborate by composing and playing the music for its spectacles.

At the same time, I was attracted by the idea of keeping on going in depth within the composition field and, therefore, I joined the instrumental musical project Galgo. Being part of this, I record a disc with Framily, record label of whixh I am part, as well as I create some soundtracks for different dance, theatre and cinema projects, such as: "C.v prima_era" of Kaos dance workshop and "Disonancias" of Zig Zag (Dance); "Mi defecto o arrancaré flores al desierto"(Theatre); "La imagen Sonora" (cinema), in which I play live the music of the filmmaker Reynold Reynolds shortfilms.
Contact.

luzmicroypunto@gmail.com

Patricia: 627096058 | Chantal 677453676